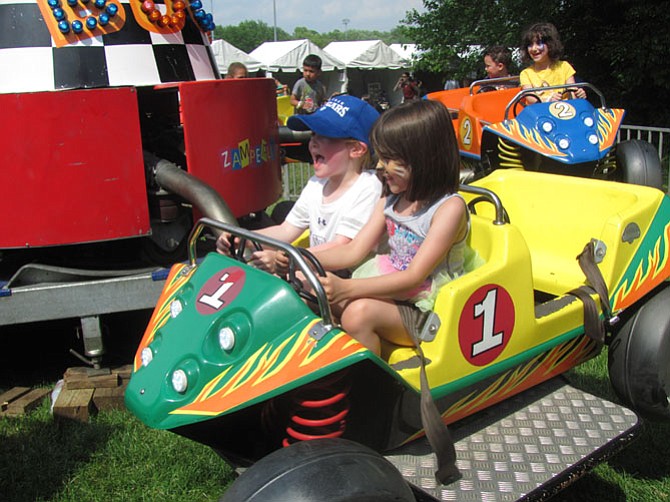 McLean Day at a glance
Lewinsville Park
1659 Chain Bridge Road
McLean, VA 22101
11 a.m. to 5 p.m.
Free Parking available at following shuttle sites:
McLean Community Center
Trinity UMC
McLean Baptist Church
Parking will NOT be available at Redeemer Church this year due to a church event. Violators will be towed.
One year ago, The McLean Day celebration turned 100 at Lewinsville Park.
This year, McLean Day continues its second century on Saturday, May 21, from 11 a.m.–5 p.m. at Lewinsville Park, 1659 Chain Bridge Road.
The six-hour, free-admission party, produced by the McLean Community Center, thrills the community at Lewinsville Park on Chain Bridge Road with amusements, rides, food trucks, games, balloon animals, bumper ball, laser tag, tennis, a roaming magician and a petting zoo.
Exhibitor booths will provide the ability to learn about McLean civic association and businesses.
Last year, 13,500 people attended the event, according to the McLean Community Center.
A naturalist will share a Riverbend Park Special Presentation at the White Park House at noon and again at 3 p.m.
Music and entertainment will be provided throughout the day on two stages, one specifically for youth.
Free parking and bus shuttles will be available at the following shuttle sites:
McLean Community Center
Trinity UMC
McLean Baptist Church
Parking will not be available at Redeemer Church this year due to a church event.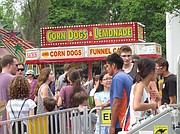 EACH YEAR, the McLean Citizens Association recognizes six teens who have demonstrated outstanding character through contributions to their neighborhood and community.
The 19th Annual McLean Citizens Association Teen Character Awards will be presented at a ceremony at 3 p.m.
Teenagers who live in the McLean area (McLean Planning District) and aged 13-19 are eligible each year.
CORPORATE AND COMMUNITY sponsors include: State Farm Agent Lynn Heinrichs, Verizon, McLean Properties, Giant Food, Wheat's Landscape Company, Washington Fine Properties, LLC and Squeals On Wheels.
McLEAN DAY HISTORIANS Paul Kohlenberger, Merrily Pierce and Kim Todd, wrote about McLean Day's history for the Connection last year.
The first McLean Day was held on July 31, 1915 on school grounds and an adjacent lot. A highlight was the equestrian tournament whose winner chose the fair's "Queen of Beauty." Proceeds paid for drainage pipes, a driveway to the school, and sidewalks on the school grounds.
McLean Day was so successful that the Civic League of McLean voted to make it an annual event and was the principal source of funding in this community for public infrastructure and school needs.
Under organization president Henry Ayers of Tysons Cross Roads, the Civic League of McLean began sponsoring McLean Day with the McLean Volunteer Fire Department (MVFD) in 1923.
Proceeds by 1925 helped the purchasing of a proper fire station and fire engines for the county's first incorporated fire department.
By the end of the decade, McLean Day had paid for installation of a school bell, a wire fence around the school, interior and exterior painting, playground equipment, installation of fire escapes, and a water cistern.
McLean Day proceeds became the seed money for emerging organizations such as the McLean Library Association, the McLean Baptist Church, a local chapter of the American Red Cross and the area's first Boy Scout Troop 128.
By this time McLean Day had become McLean "Week," including a horse show, tug of war between towns, automobile races, raffles and even a "husband-calling" contest.
By the early 1940s, the McLean Day carnival had expanded to twelve days, with a Chevrolet given away as a prize one year and a steer the next.