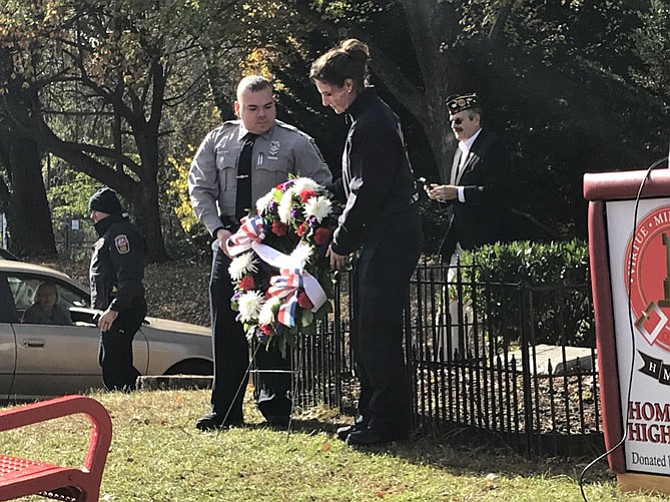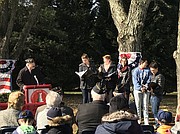 "The bonds that they make in the military are bonds for life" as Katherine Kalis of McLean High School said. This Veterans Day, the American Legion of McLean held its Memorial service at McLean High School.

Every generation has its proud warriors that have served from World War II to Iraq and handed down their traditions to their family members. Katherine's father was in the Air Force and spoke about how he had passed the torch to his daughter. Katherine, highlighting how often today's warriors have trouble rotating back into civilian life. That's why it is so important to support them financially and personally here in America.

At the Memorial Garden at Mclean High School officers Rafael Orellana of Fairfax and Tavia Kauffman of McLean laid the wreath on the memorial for those that had fallen. Taps played in the background while those in military dress stood at attention in silence, honoring those that had fallen and those that still serve and protect.
More like this story