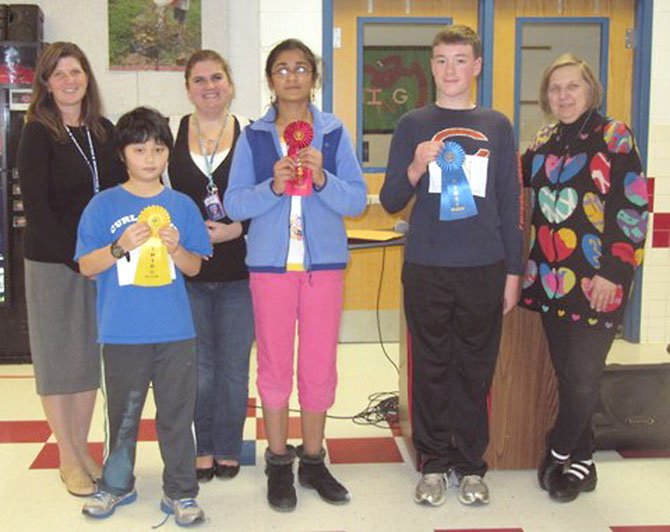 Churchill Road Spelling Bee Winners (from right) Matthew Cox (first), Soumya Peri (second) and Eric Gan (third) show off their ribbons. Also pictured are teacher sponsors Cindy Zemke, Jennifer Williams and Jan Clark.
Stories this photo appears in:

On Feb. 11, Churchill Road crowned a new spelling bee champion. After 12 rounds among 20 finalists, 6th grader Matthew Cox took first place by correctly spelling the word "salubrious." He will go on to represent CRS at the county bee on March 12 at Lanier Middle School. Sixth graders Soumya Peri and Eric Gan placed second and third, respectively.