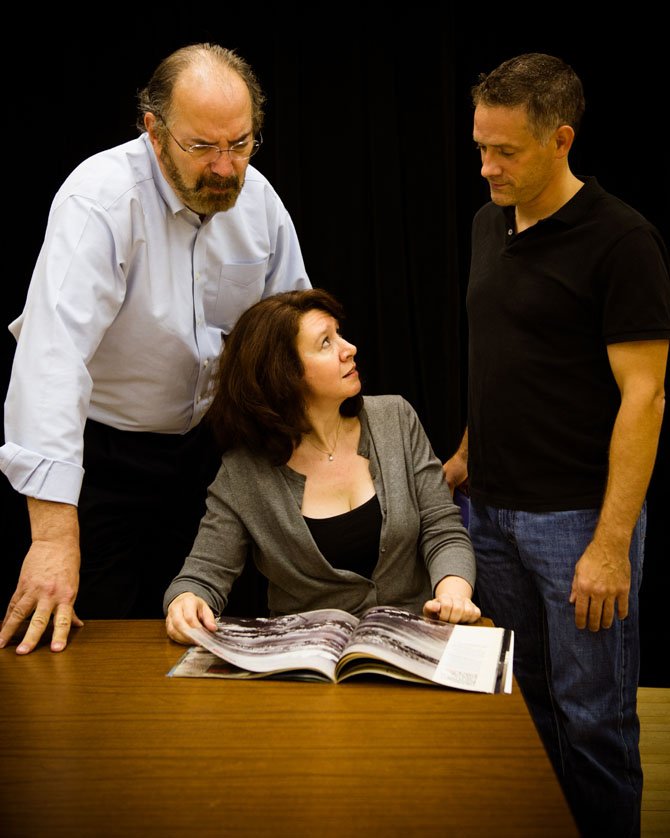 "Times Stands Still"—a first look at their new book, from left, Richard (Jon Roberts), Sarah (Leta Hall) and James (Michael Himes).

Stories this photo appears in:

McLean Community Players present "Time Stands Still."
"When I look through that little rectangle... time stops... all the noise around me... everything cuts out. And all I see... is the picture." But what happens when a wounded wartime photographer comes home? What's next in a life and a relationship based upon the passion and excitement that wartime can bring? Can a normal family life be enough? According to veteran director Jessie Roberts, "the playwright, Donald Margulies, explores love and friendship against a backdrop of the moral dilemma of journalists and photo-journalists who record wars, famines and genocide without intervening to affect the outcome of what they are reporting.