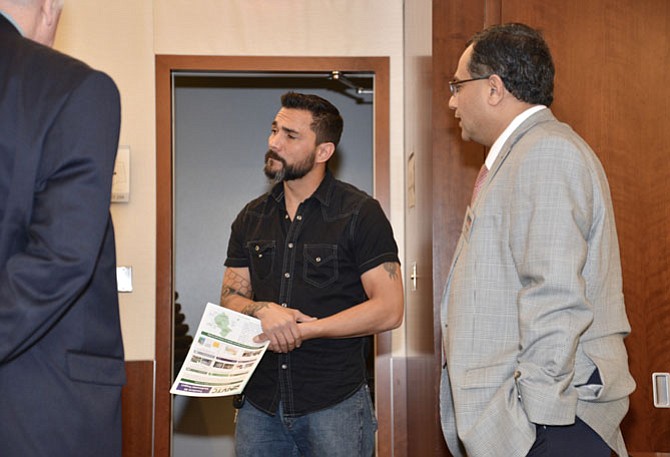 Robert Bear of the Fair Lakes area looks for answers to his questions and concerns on the proposed improvements to I-66 inside the Beltway at the VDOT Public Hearing. After the session, Bear admitted that he felt he was going home with more questions than answers, despite the helpful attitude of the VDOT representatives he encountered.

Stories this photo appears in:

VDOT's Transform I-66 Inside the Beltway meeting leaves public waiting for answers.
There were also questions and comments of a financial nature.