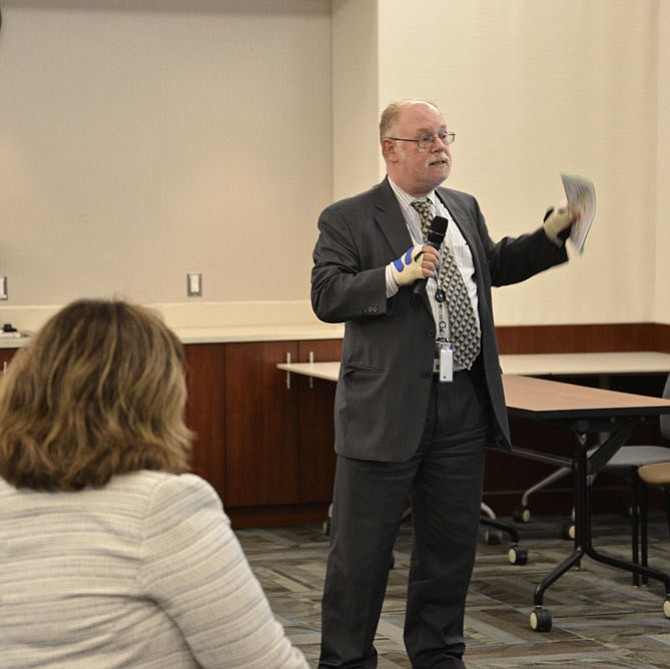 Jeff Parnes has a lot of concerns about the proposed design of the "transformed" I-66, including the fact that there does not seem to be any connection points to the area's growing number of "Hot Lanes." Parnes foresees problems when drivers enter the system not knowing that they can't travel straight through from highway-to-highway via the tolled lanes, but must transfer with the attendant exiting and re-entering.

Stories this photo appears in:

VDOT's Transform I-66 Inside the Beltway meeting leaves public waiting for answers.
There were also questions and comments of a financial nature.