Fri

Sat

Sun

Mon

Tue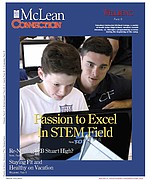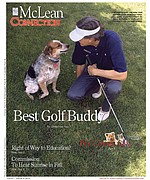 More Stories
Take one action for awareness of National Suicide Prevention week #MindsMatter.
It's 3 p.m. School's out. Like clockwork, alerts start ringing, letting our crisis workers know that young people are out of class, and they need to talk.

Middle Eastern Food Festival offers food, food, food.
Labor Day weekend brings summer to an end, and is a major time to enjoy some relaxation and fun before fall's chill. And for locals—especially those who love food—the major event of the weekend is the Middle Eastern Food Festival at McLean's Holy Transfiguration Melkite Greek Catholic Church. Often rated as the Number 1 family event, this two-day festival is now celebrating its 23rd year of bringing various cultures together for fun and food.

Event at Old Firehouse Teen Center in McLean sends bikes to Africa.
A Wheels-to-Africa bike collection and Bands for Bikes rock concert was held for the third year on Saturday, Aug. 20 in conjunction with the Old Firehouse Teen Center's Annual Block Party in McLean.
McLean High School is hosting a community festival on Thursday, Sept. 1. All families and residents of greater McLean are invited to attend.

U.S. Rep. Barbara Comstock [R-10] promotes Young Women Leadership.
The energy and excitement coming from nearly 300 young women packed into the McLean Community Center is palpable – and very loud.