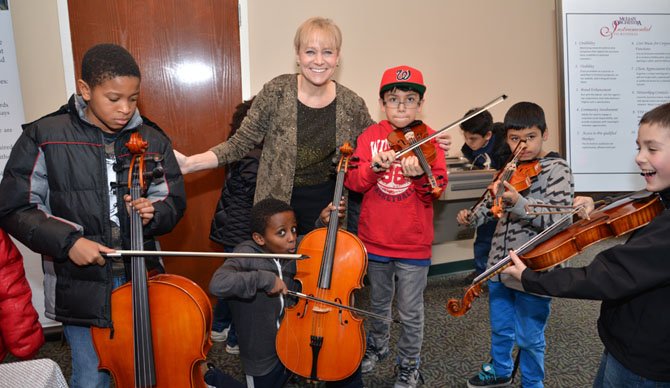 The youngsters from the Alternative House program are getting their musical tips from none other than the McLean Orchestra Music Director and Conductor Maestra Miriam Burns during the pre-show Musical Petting Zoo Hour.
Stories this photo appears in:

McLean Orchestra presents youth-centric concert.
For the first time in its more than 40 year history, the McLean Orchestra presented a "side-by-side" free concert on Sunday, Feb. 3, seamlessly pairing the professional musicians of the orchestra with their young counterparts from Principal Conductor Paul Kim's McLean Youth Orchestra.