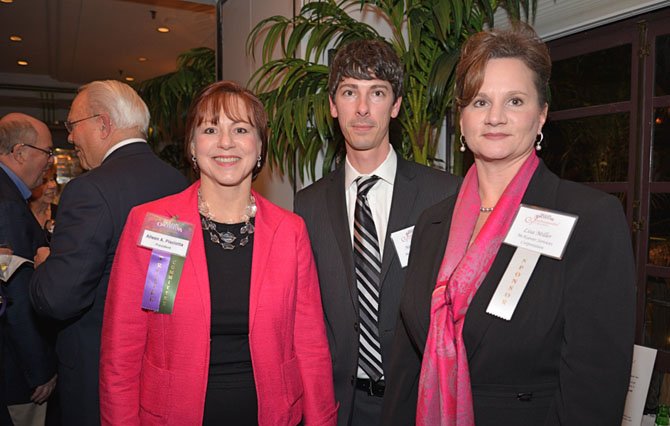 From left—McLean Orchestra Board President Aileen Pisciotta spends some time with McKeever Services guests and corporate sponsors Nate Doptis, and Lisa Miller.
Stories this photo appears in:

McLean Orchestra hosts musical mixer.
Judging by the number in attendance, the business cards exchanged, the buzz of conversation and the sounds of laughter, all accompanied by some lively music, the third "McLean Orchestra is Instrumental to Business" (i2B) mixer held at Clyde's in Tysons Corner on Jan. 23 was a ringing success. The gatherings are part of a multi-purpose outreach program, providing a taste of what audiences can expect from their concert series and allowing the orchestra to showcase its value to business as a resource for networking—all for free.