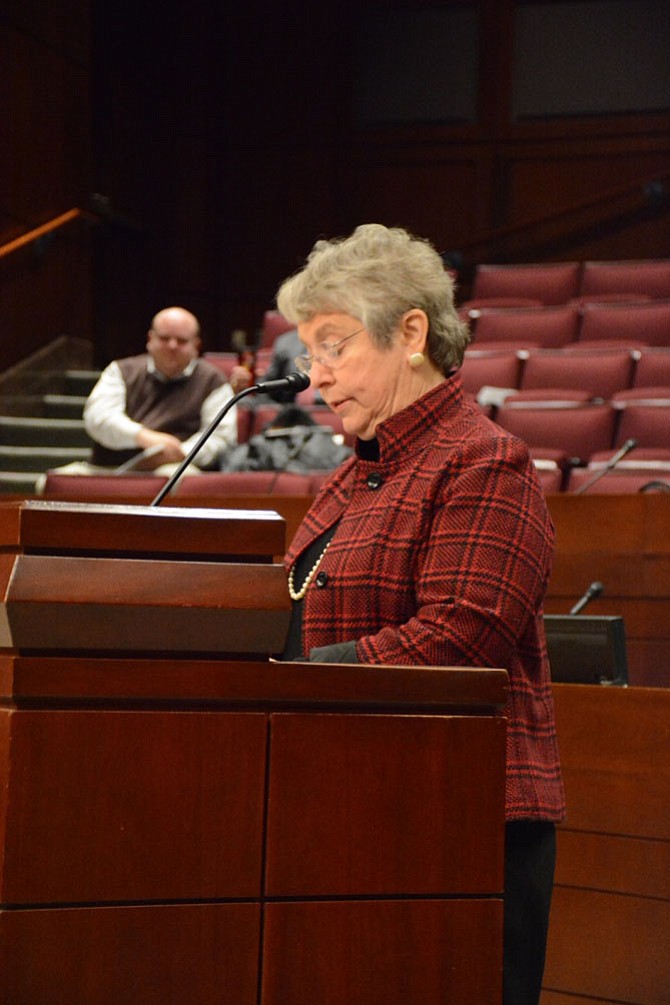 Sharon Bulova and Fairfax County Public School Board vice chair Jane Strauss said the Virginia Retirement System rates were accelerated by one year last year, which increases the costs for FCPS by more than $25 million in FY 2017.
Stories this photo appears in:
More than 80 speak at General Assembly public hearing.
"We're not letting teachers do their jobs," was the plea from Jo Neuber of Vienna, Co-chair of the organization Class Size Counts.