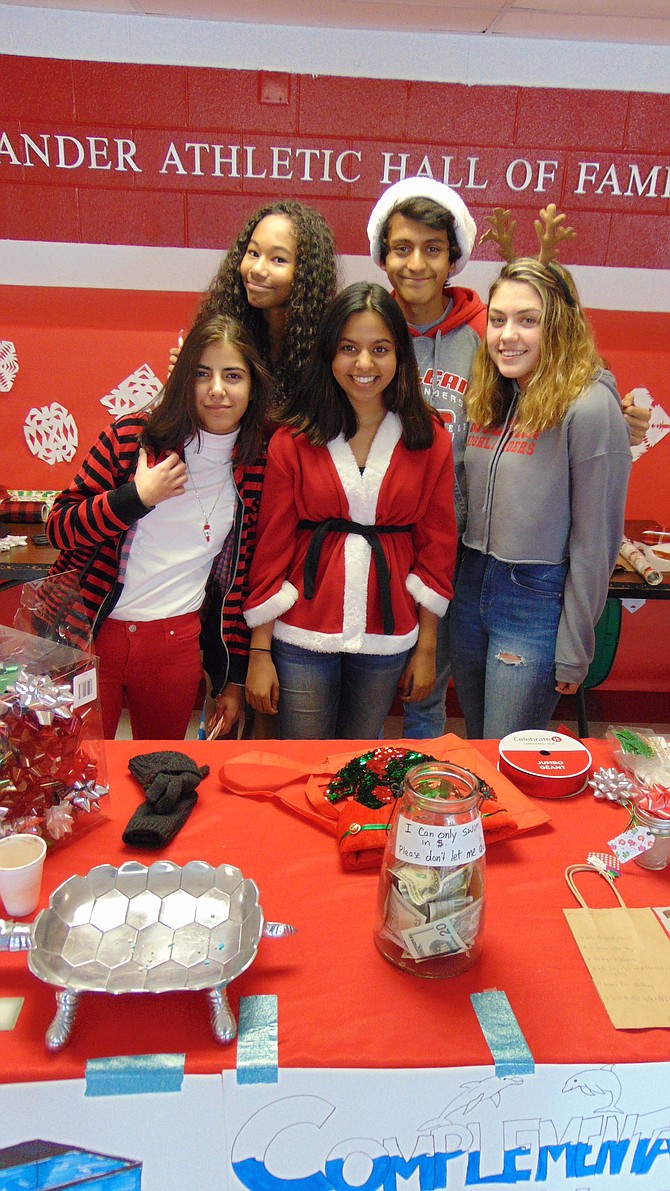 McLean High School's Marine Bio Club does gift-wrapping to raise funds for a Chesapeake Bay Aquarium at the school. Pictured, from left: Farah Nasir, Bela Bhatnagar, Lauren Thompson, Jerrick Bravo and Rebeca LeBlanc.
Stories this photo appears in:

Eighty-one vendors sell wares and 5,300 people attend this 'Indoor McLean Day.'
.