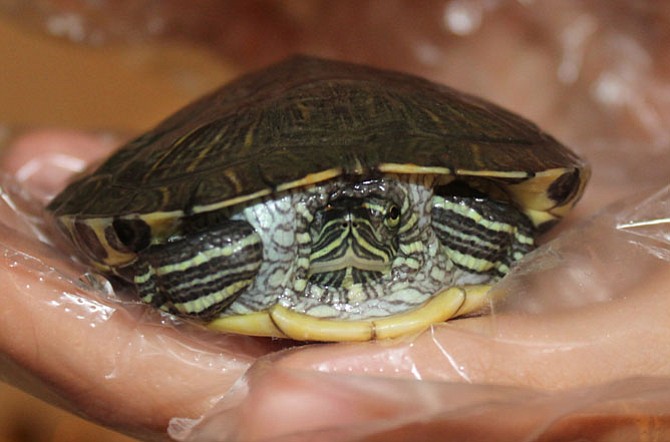 Caitlin Gerrard also owns a turtle, named Turtellini. She wears gloves to hold Turtellini because touching turtles can sometimes transmit salmonella.
Stories this photo appears in:

Dogs and their humans bond over an afternoon in McLean Central Park.
If you need a puppy fix, McLean Central Park is the place to be.