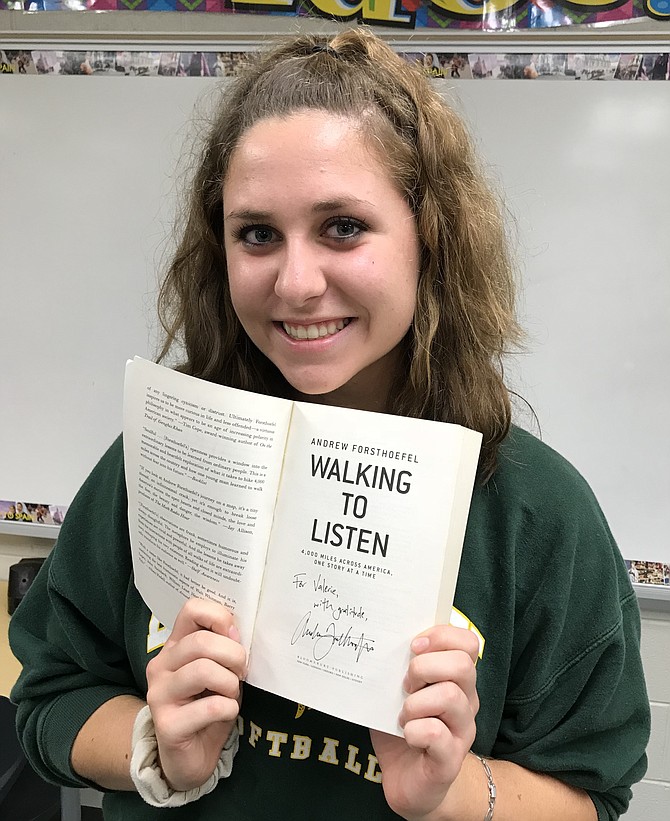 Senior Valerie Templin holds up her newly signed copy of Walking to Listen. "I'm starting college apps, so it was inspiring to hear advice about being an adult. Andrew was inspiring, interested, and excited to meet his fans," Templin said.
Stories this photo appears in:

Andrew Forsthoefel, author of Langley's summer reading selection Walking to Listen, shared lessons encouraging personal connection.