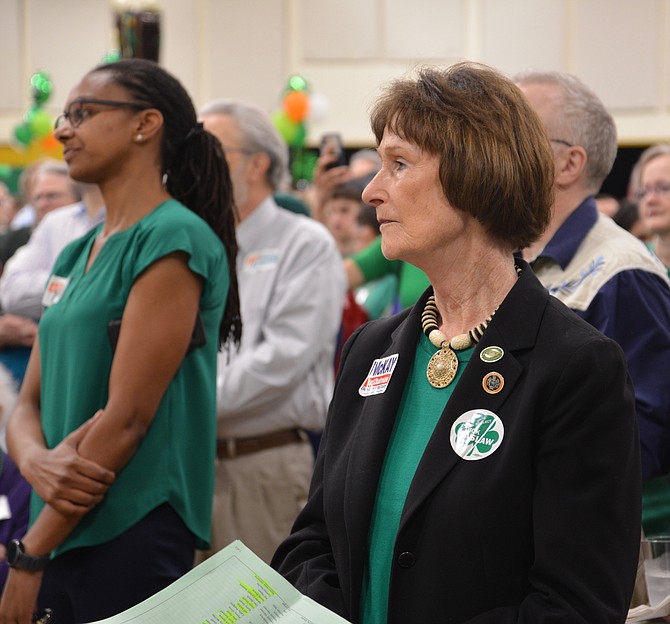 Fairfax County Board of Supervisors chair Sharon Bulova listens to the campaign speeches of the candidates who are seeking her seat. After more than 30 years of service to the county and 10 years as the chairman, Bulova will be retiring at the end of the year.
Stories this photo appears in:

More than 50 Democrats will vie for Fairfax County offices on June 11, primary election day.
.