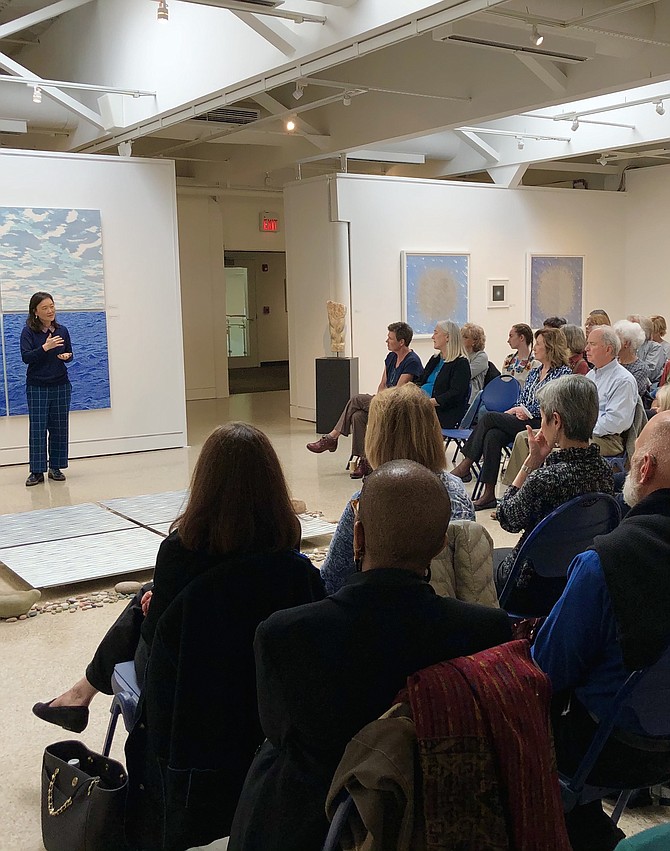 Artist Kyujin Lee addresses the crowd and later answers a number of questions. Ambiguity is a theme in Lee's work that she acknowledges but did not intend, and was eager to listen to ways others interpret her work.
Stories this photo appears in:

McLean Project for the Arts exhibiting work of Eve Stockton and Kyujin Lee.
.