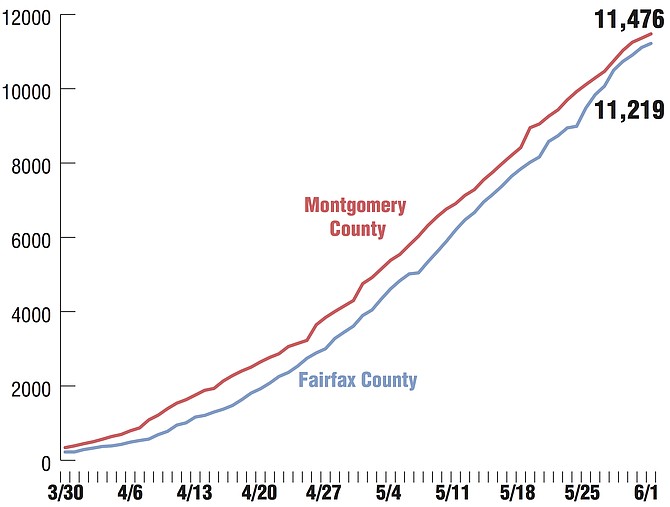 Covid-19 Cases in Montgomery and Fairfax Counties.
Stories this photo appears in:

Facemasks mandatory; outdoor seating in restaurants; retail stores start to open.
"Science shows that face coverings are an effective way to prevent transmission of the virus, but wearing them is also a sign of respect. This is about doing the right thing to protect the people around us and keep everyone safe," said Gov. Ralph Northam.