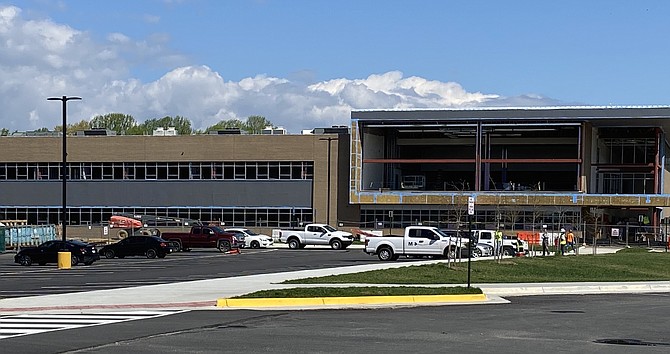 Work at Langston Hughes Middle School in Reston forges forward despite COVID-19. Families with students in any Fairfax County public school must decide and respond by July 10 which option is best for their child(ren): in-school or remote learning for the 2020-21 academic year.
Stories this photo appears in:
County families should respond by July 10.
School reopens for Fairfax County Public Schools students in eight weeks. That means that families in the 10th largest school division in the United States have until Friday, July 10, to respond with their enrollment choice for the entire 2020-21 school year.