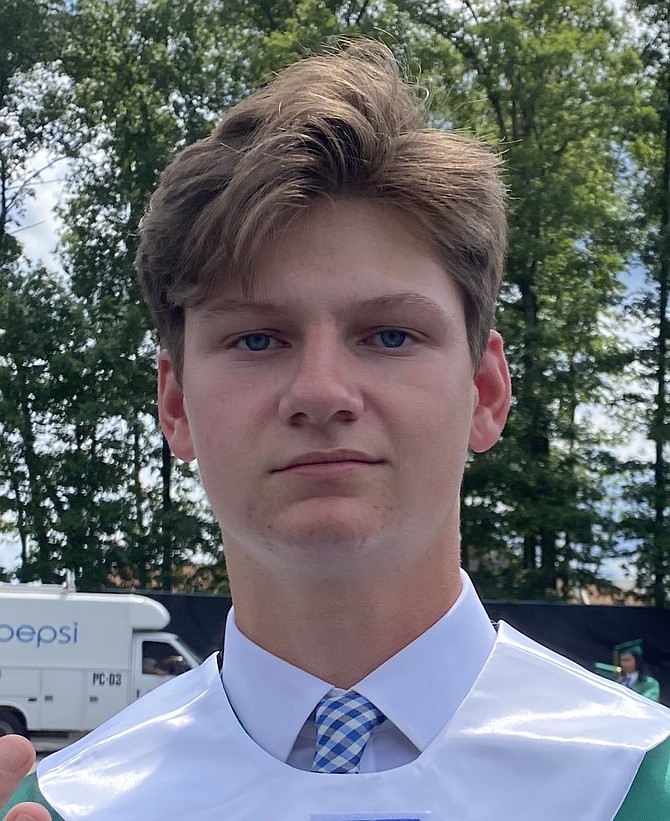 Holden Smith of Great Falls: "I feel exuberant and am so hyped to be finally done with school." Holden said he is going to Kansas University.
Stories this photo appears in:
As the Langley High School graduate candidates lined up for their Commencement Exercises at Jiffy Lube Live in Bristow, Va., on Wednesday, June 2, 2021, The Connection asked random groups of students three questions: How do you feel graduating in the pandemic time? Where do you go next? Where do you see yourself five years from now?