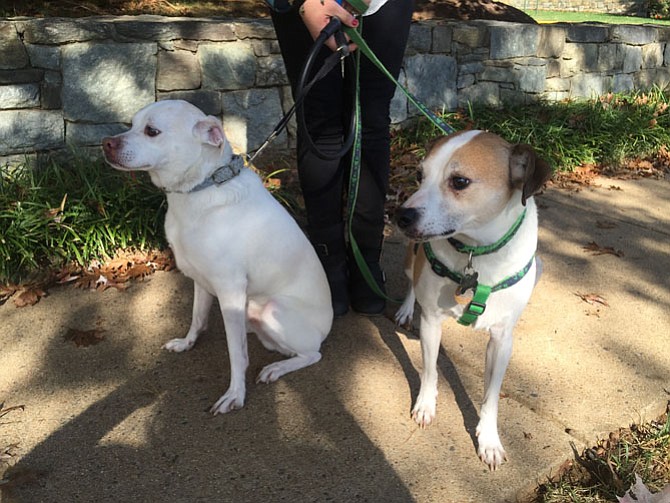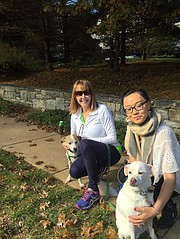 Mickey, formerly known as Sherlock, and Watson were adopted separately at a Lost Dog and Rescue Fair on the same day in Falls Church. They hadn't seen each other for nearly six years.
At McLean Animal Hospital one night, I saw this nearly all white version of Mickey and heard his human companion call him "Watson." I checked with her and, sure enough, they were adopted from the same fair on the same day.
A reunion style play date was arranged!!!
Now, Mickey/Sherlock has someone who finally understands him!
--Jayne O'Donnell, McLean