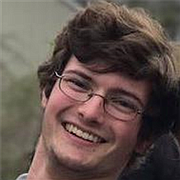 Zachary Austin Heuple, of Vienna, died unexpectedly on Sept. 26, 2017 while traveling in Spain. He was a junior at Miami University in the Farmer Business School and was studying abroad in Luxembourg. He was a 2015 McLean High School graduate.
Zachary is survived by his devoted parents, Michael and Laurie; his loving brother Colton; his paternal grandparents, Larry Heuple (Aurora) and Christy Fackenthall Heuple; his maternal grandparents, Peter and Elizabeth Baumbusch; his aunts Heidi Heuple and Cheryl Russ; his aunt and uncle, Stephen and Colette Baumbusch; his cousins Carter and Mariel Russ, and Ryan and Alexandra Baumbusch. Many friends and brothers of Alpha Sigma Phi also survive him.
Zack always knew how to make everyone smile. He cared for all who walked into his life. A compassionate, intelligent and quick-witted young man, he made the best of all situations. Zack lived his life to the fullest. He loved video games and was an avid reader. He was a sports enthusiast. His teams were the Washington Capitals and Washington Redskins. He loved to play ice hockey and did so whenever he had a chance. Zack was a proud brother in his fraternity, Alpha Sigma Phi that helped to mold him into who he was.
Celebration of Zack's life will be held on Oct. 7 at Vienna Presbyterian Church located at 124 Park St. NE, Vienna, at 10 a.m. There will be a reception immediately following the service.
In lieu of flowers the family is encouraging donations to: The Zachary Heuple Memorial Foundation. This fund was established to honor Zachary's love for others, as well as his love of books, hockey and Alpha Sigma Phi.
More like this story