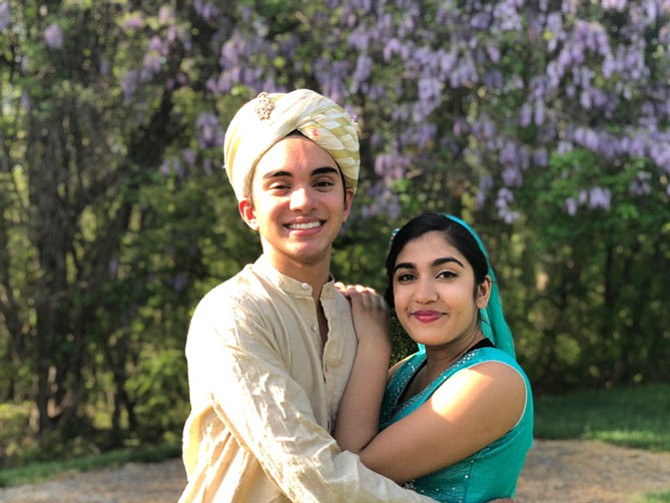 Marshall High School Choir's Spring Concert will present a medley of favorite songs from Disney movies and shows on June 1 & 2. The Disney show is a Marshall tradition but takes place only once every four years. Singers will perform favorite tunes from Moana, Frozen, Tangled, Toy Story, Lion King, Aladdin, The Little Mermaid, High School Musical, and much more.
"Our spring choir show sells out every year: it is the crowning finale of a wonderful season. We depart from traditional choir songs to embrace a theme—featuring performers in full costumes singing as choirs and in spotlight pieces. It's a great way to spend your weekend evening or Saturday afternoon while supporting your local school arts program." said Kelli Pierson, Choir Director. "You won't be disappointed by this family-fun event!"
"The Musical World of Disney" takes place at George C. Marshall High School's auditorium in Falls Church. The show opens Friday, June 1 at 7 p.m. with additional showtimes on June 2 at 2 p.m. and 7 p.m.
The 2 p.m. June 2 show is a special abridged children's performance that will include a costume contest for children and a chance to meet characters from the show including Anna and Elsa, Rapunzel, Belle, Aladdin and Jasmine, and others.
Tickets are $10 for adults, $5 for students, and $3 for the Saturday afternoon children's performance. Order your tickets today at www.marshallhighschoolchoir.org.