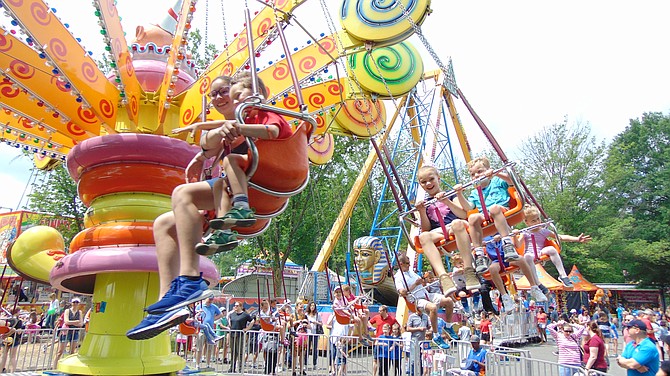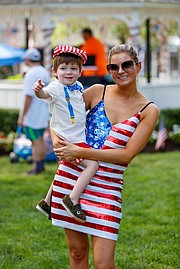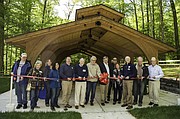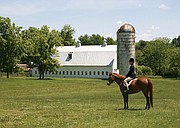 The Dranesville District includes McLean, Great Falls, Herndon and some areas of Vienna and Falls Church and has about 125,000 residents. It runs from the Arlington County border to the Loudoun County border along the beautiful Potomac River. Herndon is a quintessential small American town with a rich heritage and strong sense of community. It also has a vibrant transit area developing around a new Metro station that will open soon.
McLean is an active community with some of the most beautiful neighborhoods in the Metropolitan region. Only a few miles from Tysons and the Dulles Corridor, Great Falls is a semi-rural community where residents actively participate in preserving its history and protecting its environment.
Dranesville includes some of the best County and National parks in the region including Riverbend Park, Great Falls Park, and Scotts Run Nature Preserve. The District is also home to numerous excellent public schools including the high achieving and highly regarded Langley, McLean, and Herndon High Schools. Throughout the District, there are excellent libraries and active arts communities. All three communities have outdoor summer concert series and old-fashioned farmers' markets. The introduction of Metro's Silver Line has provided an alternative to the automobile for Dranesville residents. Expansion of the Silver Line to Dulles Airport and into Loudoun, scheduled to open in 2020, will make traveling that much easier. The excellent schools, parks and libraries, lovely neighborhoods, active youth sports and arts programs, and its active, interesting, and friendly residents make Dranesville an excellent place to live, raise a family, and do business.
Fairfax County, and especially Tysons and the Dulles Corridor, continue to grow and provide excellent business and employment opportunities for Dranesville residents. Our challenge in the coming years is to ensure that the growth is balanced with expanded public facilities and public services so that future generations will be able to enjoy living in Dranesville as much as the past and current residents have enjoyed making their homes here.
Welcome to the Dranesville District. It has been my honor to represent Dranesville residents on the Fairfax County Board of Supervisors for the past 12 years. I look forward to continuing to serve you in the future.
Major Projects Underway
There are many projects, studies, and programs underway throughout the Dranesville District. Below, I have highlighted a few that are nearing completion or that will be getting started next year.
Balls Hill/Georgetown Pike Intersection
Work is well underway on a project to improve the intersection of Georgetown Pike and Balls Hill Road in McLean, one of the most congested areas in the Dranesville District. Following requests from community members, and advocacy from local and state elected officials, the Virginia Department of Transportation (VDOT) began work this summer on a project that will add a much-needed left-turn lane to northbound Balls Hill Road at its intersection with Georgetown Pike. Adding the left-turn lane will allow residents traveling north across Georgetown Pike to do so in their own through lane.
Although not expected to resolve all congestion at this intersection, the project will give residents to the north and east of the intersection a way to their homes without mixing with the Beltway-bound traffic turning left at the intersection.
This project includes pavement widening and minor signal, striping, drainage, and signage changes. Work on this project will be completed before school begins this fall.
Georgetown Pike Trail and Dolley Madison Sidewalk
Several important sidewalk and trail connections are underway or have been completed in the last year.
In Great Falls, two projects will add asphalt trail along Georgetown Pike, between Falls Chase Court and Seneca Road. With the completion of these segments later this year, pedestrians and bicyclists will be able to walk/ride safely along Georgetown Pike from the Village Centre to Route 7.
Proximity to the Metro is an important benefit of living in McLean. However, it is not always easy or safe to walk to a station. Fairfax County is helping to address this challenge with a project to construct a sidewalk along Rt. 123/Dolley Madison Blvd. from the Great Falls Street/Lewinsville Road intersection to the McLean Metro station. The project is expected to be completed in spring 2020.
The Jones Branch Connector is being completed by VDOT in cooperation with Fairfax County. It will provide an important new link from Route 123, over the Capital Beltway (I-495), to Jones Branch Drive in Tysons. The new connection will improve local traffic and access for drivers, in addition to offering a great option for area bicyclists and pedestrians. By providing an alternate route across the Beltway and linking the Tysons East and Central areas, the Connector is expected to relieve traffic along Route 123, at the I-495 interchange, and at other congested intersections. One travel lane in each direction opened last December. The project is expected to be fully completed in fall 2019. It will include two travel lanes and on-street bike lanes in each direction, 8- to 12-foot-wide lighted sidewalks, landscaping and other streetscape amenities, and a wide, raised median to accommodate future transit options, such as a circulator-bus route.
Hutchison Elementary Crosswalk and Pedestrian Refuge
Following conversations with community members, Hutchison Elementary school staff, and neighbors, and advocacy from Supervisor's office, the Fairfax County Department of Transportation will relocate and improve the crosswalk on Parcher Avenue near Hutchison Elementary School's entrance. The crosswalk will be moved to the other side of the driveway where visibility is better and a pedestrian refuge median will be added. The project will be completed this fall.
Revitalization of McLean Community Business Center (CBC)
Downtown McLean has seen some revitalization in recent years (the undergrounding of utilities, landscape and streetscape improvements, construction of a few development projects). However, the last significant review of the Comprehensive Plan recommendations for the area occurred over 20 years ago. In 2018, the County initiated a study of the CBC to look at revitalization opportunities, gather community input, and review recommendations for future land uses, development intensities, transportation, public facilities, and urban design within the Community Business Center.
As part of this process, the County and its consultant hosted several community workshops and open houses during the second half of 2018 to better define the vision for a revitalized downtown area based in economic realities and community priorities. Last December, a final vision plan was presented to the community.

Since then, Supervisor Foust formed a task force comprising McLean area residents and civic group representatives. It has been working with County staff to translate community input into recommendations for changes to the Comprehensive Plan. The task force has been meeting monthly to discuss a variety of topics, including transportation, environment, and public facilities. Recommendations will be based on the community's vision and will consider the submitted suggestions for land use changes. All Task Force meetings are open to the public.
These recommendations will be presented to the community at a meeting later this year or in early 2020. Conversations with residents and stakeholders will continue as the planning effort proceeds. Within the next year, the recommendations will be fully vetted by the community and then go to the Board of Supervisors for approval.
Must-see Places in Dranesville District
We are fortunate to have many wonderful parks, historical features, and community events in the Dranesville District. The following are some of my favorites.

Clemyjontri Park: Since opening in 2006, more than 200,000 visitors have enjoyed this unique playground where children of all abilities can play side-by-side. Equipment allows children who have physical, sensory, or developmental disabilities to have a parallel playground experience of fun and exploration. The park also includes a carousel, picnic pavilion, and new trackless train. The parking lot has recently been expanded so more visitors can enjoy the park. 6317 Georgetown Pike, McLean
Riverbend Park: This park offers more than 400 acres of forests, meadows, and ponds. Trails include a 2.5-mile portion of the Potomac Heritage Trail that links national and regional parkland. Kayaking, canoeing, and fishing are all available on the Potomac River. Another reason to visit Riverbend Park is to take advantage of the recently completed Outdoor Education Classroom/Picnic Shelter that opened this spring. 8700 Potomac Hills, Great Falls
Colvin Run Mill Historic Site: Colvin Run Mill offers visitors a chance to step back in time. There are tours of the restored mill, which was built around 1811. A general store offers stone ground cornmeal, wheat flour, grits, "penny candy," snacks, and drinks. Trails are available for quiet walks. Live music, craft demonstrations, ice cream making, and seasonal activities are offered from February through December. 10017 Colvin Run, Great Falls
Turner Farm: Originally the site of a dairy farm, the 52-acre park offers a unique mix of educational and recreational facilities. Observatory Park offers the public a chance to see the night sky from one of Fairfax County's darkest spots through permanently mounted telescopes. The Analemma Society partners with the Park Authority to provide astronomy programs at the observatory. Equestrians can enjoy a cross country course and a large multi-purpose arena with stadium jumps and dressage markers. Small children can enjoy a tot lot. Under the Park Authority's Resident Curator Program, the historic Turner Farmhouse has been restored and is now occupied by the Turner Farmhouse Foundation, under the direction of Sarah Kirk. 925 Springvale Road, Great Falls
Runnymede Park: The Town of Herndon owns and maintains this 58-acre park. It is the site for many community nature-related events such as the annual NatureFest, the Spring Native Plant Sale, and the Fall Native Plant Sale. Situated near the Sugarland Run Stream, the park attracts more than 100 species of bird, deer, fox, and other wildlife. Guided walks are offered to highlight the wildlife on the trails. Two park shelters are available for rent. 196 Herndon Parkway, Herndon
MPAartfest: Every October, the McLean Project for the Arts converts McLean Central Park into a free, one-day festival of the arts. Thousands of area residents attend. Vendor tents display the works of numerous juried artists, which are complemented by the exhibitions of children's and seniors' artwork, an Open Studio demonstration, and performances by local musicians. McLean Central Park, 1468 Dolley Madison Blvd., McLean
McLean Day: Sponsored by the McLean Community Center, McLean Day is held on the third Saturday in May. The festival features live entertainment, carnival rides, exhibitions, and delicious foods for visitors of all ages. The event also includes booths where artisans, local businesses, civic organizations, nonprofit groups, and local officials showcase their wares. Lewinsville Park, 1659 Chain Bridge Road, McLean
Herndon Festival: Held in late May, the Herndon Festival offers something for the whole family. The festival features two entertainment stages, 10K and 5K races, carnival rides, hands-on arts and activities, food vendors, fireworks, and more. Enjoy four days of fun-filled activities and entertainment. 200 Spring Street, Herndon
Great Falls Freedom Memorial: The Great Falls Freedom Memorial was created in 2004 to honor all who have served our country. The Freedom Memorial hosts annual ceremonies, on Memorial Day, September 11, and Veterans' Day, as well as a 5K race on July 4. It is a special place to pay respects to and remember those who have served and sacrificed for our country. 9830 Georgetown Pike in Great Falls (Behind the Great Falls Library)
Herndon Friday Night Live!: Friday nights during the summer, Friday Night Live! concerts are held on the Herndon Town Green. Concerts are free and feature popular local and regional acts. Most featured bands play rock and roll covers from classic to modern rock, but country and original music are also included for good measure. Herndon Town Green, 777 Lynn Street, Herndon