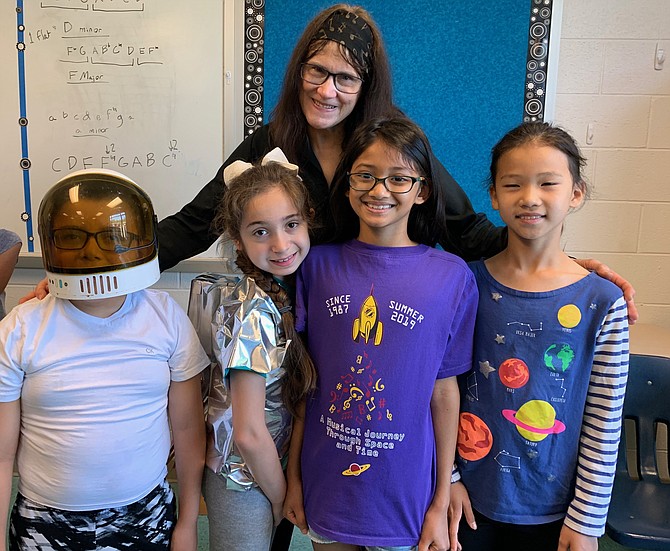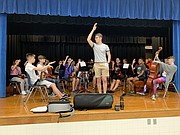 How often does one see people dressed in spacesuits performing stringed instruments? At Vienna Summer Strings Camp, that's exactly what happened. Hundreds of musicians, beginners to advanced, are learning space-inspired pieces on "A Musical Journey Through Space and Time," the camp's theme this year.
The 4-week program reaches its 33rd season this summer, with 24 strings instructors, eight rehearsal assistants, and 400 young musicians.
"Vienna Summer Strings made me twice as good as I was last year," Emerson Karimi, an 11-year-old violinist from Dunn Loring, shared.
Campers can work with up to 7 different instructors each day, five days a week for four weeks. In these instructional periods, they rehearse in Ensembles, learning to play songs with musicians of other instruments, and in Sectionals, where they perfect pitches within their own instruments.
"The teachers are experts in their field," said 9-year-old violinist from McLean, Brad Chen.
Children are organized into groups according to their age and ability. At one end are Green students, who are just beginning with their instruments. Next are Blue, Red, and Silver groups, each increasing in age and experience. Lastly, Gold musicians are the oldest, most experienced players.
"VSS helped me learn to play in a large orchestra. At my school, there are about 25 kids, but in my Red Ensemble here, there are more than twice as many," said Carlie Khoubbieh, a 12-year-old violinist from Springfield.
It's not only the students who are impacted by the program.
"As an assistant, I liked making musical impressions on kids and beyond," said Caden Arthur, a high school assistant from Falls Church.
The strings players are challenged to improve their skill and practice more during the break between school terms in order to prepare them to advance in the upcoming year.
The third week of camp, running from July 8 - 12, has been spirit week.
"Each day, students have been invited to do something special," a camp instructor shared.
On Wednesday, students were encouraged to dress like they are in outer space. This spirit day and many of the pieces rehearsed were inspired by the "Musical Journey Through Space and Time" theme.

The camp's concert will be held at 1:30 p.m. on Friday, July 19 at Kilmer Middle School and is free and open to the public.