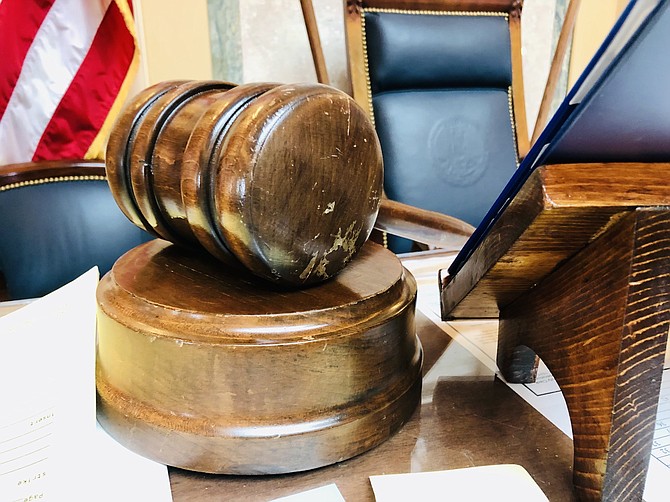 Big business cleaned up this week, taking home the biggest prizes in the special session to spend $3 billion in stimulus cash. Next year, their taxes will be lower because of an $862 million investment into the unemployment insurance trust fund. And telecommunications giants will bankroll windfall profits from the $700 million available to expand broadband internet.
Gov. Ralph Northam and Democratic majorities in the House and Senate rejected a proposal from the Virginia Housing Alliance to build 7,000 new units of affordable housing. And they rejected a proposal from the Fund Our Schools coalition that would have used local schools as community hubs to distribute wraparound services such as housing assistance or food security. Some argued that spending this pot of money on broadband is a mistake, especially considering the money Congress is about to unleash.
"This is not an equity budget," said Kim Bobo, executive director of the Virginia Interfaith Center for Public Policy. "The big-ticket items really are large-scale infrastructure and long-term projects that really will do little in the short term to help low-income families."
Democratic leaders in the House and Senate cut a deal late Friday afternoon in a closed-door meeting that was not open to the public or the press, making some slight changes around the edges of the governor's proposal. Sheriff's deputies will get bonuses, as will correctional officers and home health care workers. But for the most part, the $3 billion spending plan was essentially the document Northam handed them last month — plus a $1 billion pot of money for him to spend next year.
"This is not an equity budget."
— Kim Bobo, executive director of the Virginia Interfaith Center for Public Policy
"While other states are closing budget gaps, we are investing in Virginians," said Northam in a written statement after House Democrats and Senate Democrats cut a deal. "We have consistently put resources into helping families, businesses, and communities recover from this pandemic and prepare for the future."
THE APPEALS COURT was also on the agenda for the special session, allowing Democrats to install eight new judges to a 17-member court, expanding its jurisdiction and shifting its politics. Democratic leaders finally got around to announcing the names of the judges they wanted to appoint Monday afternoon, a few hours before parading them through two committee hearings and giving them a final vote. The new judges include four women and four African Americans, a counterbalance to the current bench that's disproportionately white and male.
"We elected an unprecedented level of diversity to the bench," said House Majority Leader Charniele Herring of Alexandria. "Today we took a historic step forward in making our legal system more equitable and expanding people's rights as the Virginia Court of Appeals comes in step with state appellate courts across the country."
One of the new appeals court judges is Fairfax County Circuit Court Judge Daniel Ortiz, who is the only one to draw opposition during the judicial interviews. Two Democrats refrained from voting for Ortiz after concerns were raised over his role in the guardianship system, which was complicated by his former job as a lawyer for Inova. In 2019, the Richmond Times-Dispatch published a three-part series called "Unguarded" that revealed how the guardianship process leaves vulnerable people unprotected.
"I'm not necessarily saying Ortiz should be blamed for all this," said Del. Mark Levine (D-45), who was one of the two to take a walk on Ortiz. "I felt that if we did not do what we did that no one would bring attention to this problem, and I do think it's a very important problem that I want to bring attention to."
THE SPECIAL SESSION offered an opportunity for lawmakers to spread billions of dollars in federal stimulus money, creating an opportunity to help people in need and also fund specific projects in House districts where Democratic incumbents are in difficult elections. The $1 million appropriation for an African-American cultural center in Virginia Beach will likely be a talking point for several House Democrats in Hampton Roads who are in swing districts, and other pork barrel spending is aimed at Henrico County and Fredericksburg. Across Virginia, businesses will benefit from a $250 million appropriation for the Rebuild VA Economic Recovery Fund.
"We are making monumental investments in businesses through the Rebuild Virginia program," said Senate Majority Leader Dick Saslaw. "Our response since March 2020 has helped Virginia maintain our best state for business rating from CNBC and made sure we continue that growth as we begin to come out on the other side of the economic crisis."
The approach taken by the Democratic leadership aligns with much of the agenda outlined by the Virginia Chamber of Commerce in advance of the special session. Meanwhile, groups advocating for low-income Virginians had a harder time. Many advocates were hoping to persuade the governor and lawmakers on the merits of affordable housing, a need that is expected to become more pronounced when a federal eviction moratorium expires. They were not successful, despite a detailed plan to construct 7,000 new units of affordable housing circulated by the Virginia Housing Alliance.
"We would have preferred that there would be more money for unemployment and other things such as affordable housing and some other things under family and child welfare we would have preferred," said Jay Speer, executive director of the Virginia Poverty Law Center. "But we're certainly hopeful that in the next budget cycle next year we'll see some of these things."
YET ANOTHER PROPOSAL for stimulus spending that was rejected by the Democratic leadership was a proposal to use local neighborhood schools as a community hub for offering social services. The idea was that the school wouldn't just offer educational services, it would also be a community hub where people could get other services that wrapped around public education — things like food security, housing, internet access or health needs. The Fund Our Schools coalition presented research showing these kinds of schools allow students to focus on learning rather than economic insecurity.
"Most advocates in the coalition are disappointed that we didn't see any funding during the special session for community schools," said Chad Stewart, manager of education policy at the Commonwealth Institute for Fiscal Analysis. "We really see it as a pressing issue that we're going to need to continue working with lawmakers on over the coming months and into the next legislative session."
The community schools model has been implemented in states as large as California and as small as Vermont. New York City used its federal stimulus money to expand community school models by nearly 150 school sites. The problem for Virginia is that it doesn't have an existing state office to implement it, which is why advocates are pressing for the Virginia Department of Education to form an office to work with school divisions on implementation. They's like to see dedicated funding to establish community schools in school divisions with the highest rates of poverty.
"These services can create access for the community to get health services, nutrition, housing support, tutoring, expanded learning time — all of which are shown to improve student outcomes," said James Fedderman, president of the Virginia Education Association. "Not to have to deal with the toxic stress created by food insecurity, inadequate housing, lack of internet access or unmet health needs."
More like this story