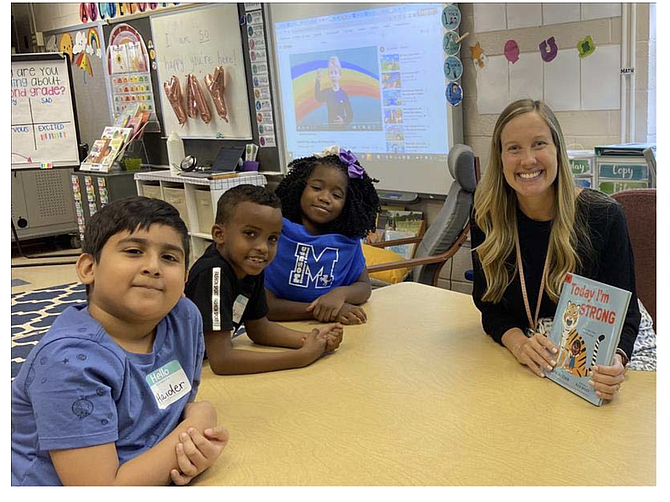 On Sept. 16, Miguel Cardona, the United States Secretary of Education, named Mosaic Elementary School as one of seven Virginia schools named National Blue Ribbon Schools in 2022. It is a prestigious award that recognizes the efforts of educators, families, and communities in establishing safe, welcoming schools where students master challenging and engaging content.
Mosaic Elementary, at 9819 Five Oaks Road in Fairfax, is part of the Fairfax County Public School district.
According to a release from the United States Department of Education, the recognition is based on the schools' overall academic performance or progress in closing achievement gaps among student subgroups.
"I applaud all the honorees for the 2022 National Blue Ribbon Schools Award for creating vibrant, welcoming, and affirming school communities where students can learn, grow, reach their potential, and achieve their dreams," said Cardona. "As our country continues to recover from the pandemic, we know that our future will only be as strong as the education we provide to all of our children. Blue Ribbon Schools have gone above and beyond to keep students healthy and safe while meeting their academic, social, emotional, and mental health needs. These schools show what is possible to make an enduring, positive difference in students' lives." 
The Department will present awards to 273 public and 24 private schools in a Washington, DC ceremony on Nov. 3 and 4, 2022.
According to its application, Mosaic Elementary School provides a safe, nurturing, student-centered learning environment for all students. The school's credo reflects its 2021 name change. On Feb. 18, 2021, the Fairfax County School Board voted to change the name of Mosby Woods Elementary School to Mosaic Elementary School. The process began in June 2020, and The name change went into effect on July 1, 2021.
It encapsulates the diverse nature and context of the school. Requoting the final sentences in the application, "Our credo is most eloquently stated by a sixth-grade student: 'We are all different cultures, and then when we are put together, we are a beautiful picture where all belong. In a mosaic, every tile is different, but we celebrate unity.'"
Several critical strategies are implemented at Mosaic to encourage and challenge all students to reach their full potential. According to the application, "Small group instruction, even in our largest classes, makes it possible to meet individual needs and provide necessary enrichment or scaffolding. … Students are challenged to extend beyond the required curriculum through Project Based Learning and enrichment activities."
The National Blue Ribbon School flag will grace the school entryway or fly on the flagpole. It is widely recognized as a symbol of exemplary teaching and learning. According to its application, the school's high academic standards are evident in its rigorous and differentiated instructional practices. Mosaic's Science, Technology, Engineering, Art, and Mathematics (STEAM) program empowers students as they problem solve and utilize their mathematical thinking while tackling real-world inspired engineering design challenges.